Wilder School Spotlight
Meet Chernoh Wurie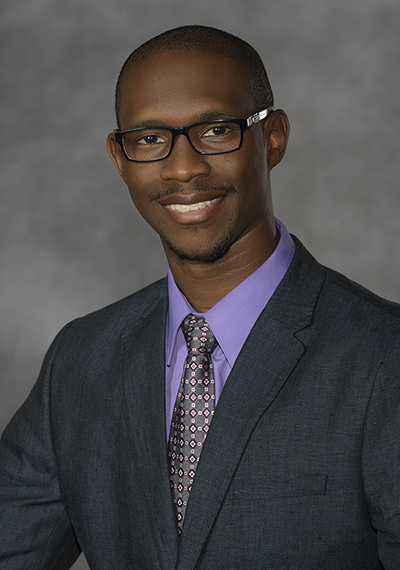 By Tiffany Murray-Robertson
Chernoh Wurie, Ph.D., an instructor of criminal justice, was 16 years old when rebel bandits entered his home in Freetown, Sierra Leone, held his family at gunpoint and demanded money over and over. Wurie recalled five to six gunmen, members of the Revolutionary United Front whose signature atrocity —amputation— became a symbol for the unprecedented brutality of the nation's decade-long civil war.
The rebels ransacked the house, terrorizing Wurie, his mother, father and three brothers. They left with his mother's wedding band—a treasured family artifact, a token of his parents' 36-year marriage.
That incident would become a pivotal moment in Wurie's biography, fueling the family's exodus from Sierra Leone and a subsequent resettlement to the United States.
The incident is also the reason Wurie became a cop.
"The line between the home invasion and the day I became an officer was a straight one. That experience of being helpless and afraid—unable to protect my own family—launched me into orbit," said Wurie, who came to the U.S. in 1997. "I made a vow that I would learn to protect those around me.
"It's a decision that has brought me a great deal of satisfaction and one that I enjoy helping others to reach today."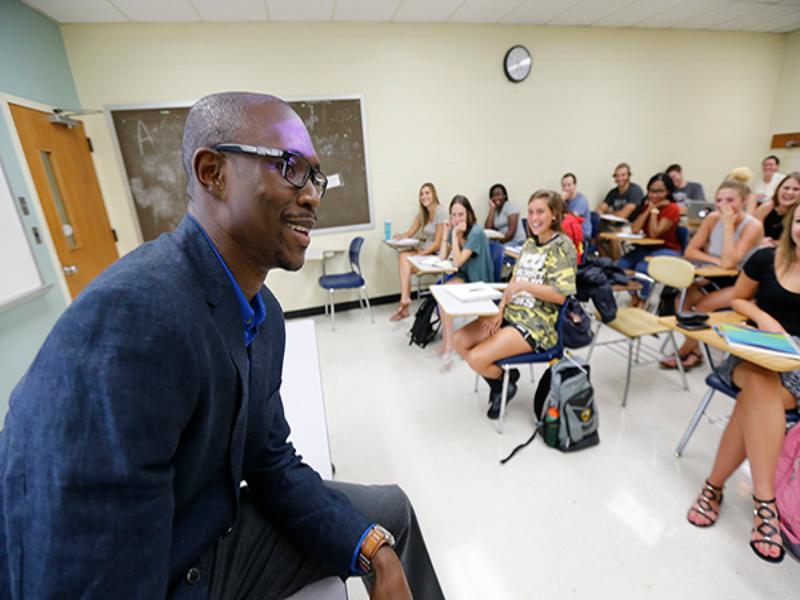 Cop on campus‌
Wurie joined the Prince William County Police Department in 2004. He started out as a patrol officer, worked as crime scene technician, crisis intervention team member and later as a police planner.
For more than a decade, he played the role of crime fighter by day and student by night, earning his master's and doctoral degrees in public administration from Walden University.
Wurie recalled those days "as among the most exciting" of his professional life.
"I learned tremendously from my experience as an officer and found it incredibly gratifying. The job is for real—if you value your community and the quality of life of your fellow citizens, being a cop is a tangible way to demonstrate that commitment."
As much as Wurie enjoyed being an officer, he could never quite shake the call of academia.
"I think I knew even before I took the oath that I wanted to expand my focus to teaching. I tend to need a lot of variety in my work."
When a faculty member at Walden University suggested that he serve as an adjunct professor, Wurie leapt at the chance. He went on to serve as teaching faculty at Northern Virginia Community College and George Mason University before joining the Wilder School in July 2015.
"Helping students discover the passion of policing is my way of giving back. I can feel their excitement, I can see it and relate to it. It's this wonderful exchange."
These days Wurie teaches Introduction to Policing, Principles of Criminal Investigations and Violent Crime Scenes Investigations, and mentors some 30 students each semester. His research focuses on the impact of public perception on policing. He's also the author of the recent book, "Impact: A Compilation of Positive Police Encounters."
While he's not on the job, Wurie's still a certified law enforcement officer, who said his experiences on the street make it impossible for him to view the policeman's world from the remote perspective of a social scientist.
He is careful not to use terms like 'police brutality' when describing instances of excessive force—Wurie said the term broad-brushes the police rather than the behavior—and makes it a point to educate students about the complex realities of police work.
"I may be an academic, but I'm also a cop. Once a cop, always a cop," he said.
He recently helped to reinstate the VCU chapter of the National Association of Blacks and Criminal Justice, a multiracial, nonprofit association dedicated to improving the administration of justice. Wurie serves as the group's adviser and said he's managed to encourage many of his students to become members of the association.
"Whether I am out there," said Wurie, pointing to the window, "or in here, I'm still making collars."