Wilder School Spotlight
Meet Paula Gulak
By Pamela Stallsmith
When Mort and Paula Gulak first moved to Richmond in 1972, they immediately felt at home.
The newly renamed Virginia Commonwealth University pulsated with energy. The school embraced innovative, interdisciplinary approaches to learning. Creativity thrived.
"Richmond was the most welcoming community, and it was an exciting time to come to VCU," Mrs. Gulak recalled.
Her husband, the late Morton B. Gulak, Ph.D., came to VCU to teach in the undergraduate urban studies program. With the exception of a few years when he left to earn a doctoral degree, he taught for 38 years at VCU. Dr. Gulak helped found the Master of Urban and Regional Planning (MURP) program, inspiring legions of students in the areas of urban design, urban revitalization, physical planning and the application of professional planning methods.
"There was no graduate program when Mort came to VCU, and to see how it's progressed has been impressive," Mrs. Gulak said. "I love to see how the program's grown, and Mort was very proud of what was being done.
"He recognized the importance of getting students into the community to look at real problems and find solutions, and that's the foundation of the program. The thing he liked best was working with the community and with the students—especially in distressed areas, and making sure they thrived and survived."
That legacy continues today through the annual Morton B. Gulak Lecture in Urban and Regional Planning, launched in 2013 a year after his death. This year's lecture will feature Sara Zewde, a leading expert in landscape architecture and design, and will take place on Wed., Oct. 26, at 7 p.m. in the Richmond Salons in the University Student Commons.
‌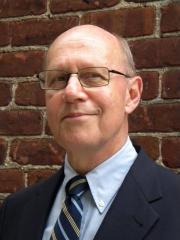 After her husband passed away, Mrs. Gulak and her two children—daughter, Misha, and son, Loren—talked about how they wanted to honor Dr. Gulak. So they approached the Wilder School with their idea for an annual lecture series, providing key support.
"We wanted to do some sort of town-gown involvement that was open to the public, something to draw people from the community into the university. That's what Mort was about," Mrs. Gulak said.
The inaugural Gulak lecture in 2013 was the first event after Wilder School became an independent school and has become one of the school's signature programs.
"Without Mort Gulak, the Urban and Regional Planning program at VCU would not be what it is today and many communities in Virginia would not be what they are today either," said John Accordino, Ph.D., interim dean of the Wilder School and a longtime colleague. "Paula Gulak, through her generous contributions and those of her family, have ensured that not only Mort's memory, but also the kind of work that Mort did, will live on at VCU and in the community at large.
"More than anyone else, perhaps, Mort was responsible for focusing the planning program on field experience to teach students the skills to be effective practitioners and, at the same time, to provide meaningful service to communities throughout Virginia and beyond," Accordino said. "Long before anyone was talking about 'service learning' and 'community engagement,' Mort Gulak was practicing it with Urban Planning students at VCU."
Wilder School alumnus Greg Wingfield can attest to that.
"Paula's vision for the Gulak Lecture series is more than honoring Mort's tenure as one of the founders of the MURP program—it is about keeping Mort's passion for quality urban design alive for the next generation of urban and regional planners," said Wingfield, (B.S., '74, MURP, '76) senior fellow in the Wilder School's Center for Public Policy who studied under Dr. Gulak.
When he was a student, Wingfield experienced firsthand the Gulaks' generosity.
"Without the moral and financial support of Mort and Paula Gulak during my time as a graduate student in the MURP program, it is doubtful that I would have been able to complete my degree," he said. "They provided job opportunities as baby sitter, hourly construction worker and house painter to help me work my way through school and I am eternally grateful."
The Gulaks met in Washington, D.C., where he had just finished service in the Navy and she was working for the Civil Air Transport. He was an architect, and she prepared for their first date by reading a history of architecture and about Le Corbusier, considered a pioneer of modern architecture.
Dr. Gulak's father, a carpenter, worked on Frank Lloyd Wright's design masterpiece, Falling Water, in Pittsburgh. He did most of the woodworking. He grew up in the Squirrel Hill neighborhood of Pittsburgh, always drawn to the urban environment.
After the Gulaks married, they moved to her home state of Florida. He practiced architecture in
Sarasota, where he was a principal in Twitchell, Allen and Gulak. Then he pursued his master's in urban and regional planning at Virginia Tech. After a few years at VCU, he took a leave of absence from 1974-76 to earn his doctorate in urban design at the University of Pennsylvania. Back at VCU, he was an early chair of the planning department.
"Urban planning isn't just a matter of bridges and streets. It's community involvement, and how you impact the community," she said.
Mrs. Gulak is also well known in the community and across Virginia, especially for her involvement in the state's IT sector.
After they moved to Richmond, Mrs. Gulak—a graduate of the University of South Florida with a degree in communications arts—became involved in the Federated Arts Council, taking classes in pottery and teaching part-time. She worked as a headhunter for a management recruiter. In 1982 she entered the technology sector, the beginning of an impressive career in high tech.
Mrs. Gulak was a founder of SyCom Technologies in 1996, where she oversaw public relations, business development and professional services. She was president and board chair of the Greater Richmond Technology Council (now RichTech) for six years and returned to the council as interim director from 2010-11. She is a past board chair of the Center for Innovative Technology and also served on the board of J. Sargeant Reynolds Community College.
She's always embraced the importance of education, and through the Gulak Lecture she and her family hope to promote what her husband held dear.
"We're continuing the very thing that Mort thought was necessary to make the program successful—to expose people to new ideas and to build awareness of the importance of planners and how community makes a difference in your life."