News
Wilder School Master of Urban and Regional Planning program receives accreditation renewal
By David Slipher
We are pleased to announce that the Master of Urban and Regional Planning degree program has received full renewal of its accreditation, as informed by the Planning and Accreditation Board.
The seven-year term of accreditation, effective through the end of the 2028 calendar year, maintains the highest value and recognition of educational attainment for our graduates, and continuing and prospective students. Due to the exemplary record of the Wilder School, this represents the longest accreditation term possible under the Planning and Accreditation Board rules. This is the second consecutive time the Wilder School has received the a seven-year accreditation.
"This recognition speaks to the programmatic excellence and academic rigor maintained by our faculty," said Susan Gooden, dean of the Wilder School. "It serves as a seal of approval and assurance of the quality education that meets the professional needs and standards for well-prepared planners. Accreditation also helps to set the benchmarks for the top criteria students seek from a planning education curriculum."
The external perspective the Planning and Accreditation Board provides reinforces the Wilder School's significant abilities in developing and maintaining a competitive program with our peers and demonstrates our commitment to up-to-date faculty research and the latest and best practices in industry.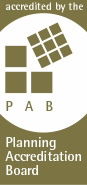 "This is an extraordinary nod to the program's commitment to excellence in delivering a highly engaged curriculum to influence the planning community in the region, state and nationally," said Jill Gordon, senior associate dean of faculty affairs. "The fact that the Master of Urban and Regional Planning program in the Wilder School received a consecutive seven-year reaccreditation is unique and demonstrates the program is a national exemplar."
"I'd like to thank Damian Pitt, former MURP chair who led this effort; Kate Howell, who led the site visit; MURP program faculty, students, and stakeholders; the Wilder School communications team and the Graduate Student Services and Advising office for providing support; President Michael Rao; and former Provost Gail Hackett," said Gooden.
The Planning and Accreditation Board noted many areas of excellence, and specifically found: "the Program to be well-aligned with the University and school missions, especially in its robust community engagement activities, commitment to social equity, and its notable applied research production; strong program leadership; a culture of collaboration among the faculty; and impressive student and program outcomes assessment. The Board commends the Program for its extraordinary success in diversifying the program, which is reflected by its faculty and student population."
"I am especially proud of our continued dedication to all Wilder School program quality and improvement over time," said Gooden. "It's one more reason the reputation of the Wilder School continues to grow. These efforts are vital in elevating and demonstrating our impact to our students, our local community and our national expertise."