News
Alumni Changemaker: Amy Atkinson serves the commonwealth's youth and families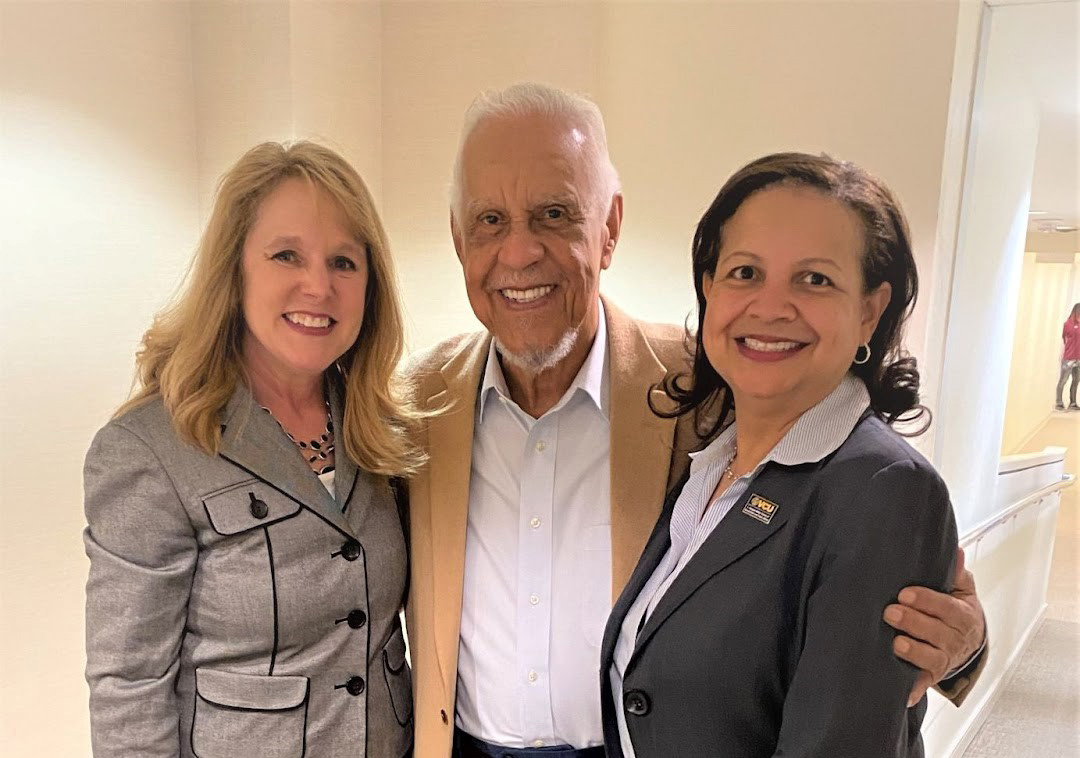 by Rachel Zeeve
Amy Atkinson's (MPA '00) career in public service began with embracing "open doors" that led her to unexpected professional opportunities. Today the executive director of the Virginia Commission on Youth, she has served in state government for nearly three decades and remains committed to opening doors for others.
The Virginia Commission on Youth is a legislative commission of the Virginia General Assembly established to offer guidance and research surrounding critical youth policy issues from education and health to juvenile justice and beyond. With Atkinson at the helm, her staff provides key insights that inform initiatives to help young people thrive.
Expanding career horizons through the MPA program
A University of Mary Washington graduate, Atkinson earned her bachelor's degree in economics. She began her career with the Virginia Department of Juvenile Justice as a legislative liaison. "When I started in public service, I knew that it would be beneficial to me and my employer to be more well-rounded in public administration, and that's how I ended up at the Wilder School," she said.
She started taking classes at the Wilder School while working full-time. "I loved the math-related requirements, particularly the statistics class," she reflected. "I also enjoyed taking classes that did not originally seem to align with my interests. Classes centered on skills like research and human resource management were very beneficial to my profession. The MPA program requires you to take a well-rounded group of classes, and for younger folks that are just getting started in public service, it opens up doors that they might not necessarily have envisioned themselves going through."
Her journey led her to the Virginia Department of Medical Assistance Services where she became the director of legislative affairs and communications. Next, she joined the Virginia Commission on Youth where she has served for the past 20 years.
"My advice to young people that are getting started is to not be afraid to go through a door that you might not have anticipated. ... I never would have thought in a million years that I would have pursued public service — but those were the doors that opened for me." – Amy Atkinson (MPA '00)

Reaching across the aisle to advance youth policy
"What I like most about working for the Commission is that it is truly a bipartisan effort to address issues related to children and families," said Atkinson. "The most rewarding aspect of my career is seeing how folks from both sides of the aisle — and from the House and Senate — can work together. I've been blessed with wonderful delegates and senators who serve on the Commission, and I have three extraordinary citizen members appointed by the governor as well."
Atkinson is especially proud of the progress the Commission has made in addressing awareness and concern in issues of youth mental health. Through the development of an online resource known as "Evidence-based Practices for Children and Adolescents with Mental Health Treatment Needs," the Commission is empowering families with knowledge.
"We have received national recognition on this resource by the National Conference of State Legislatures, which is especially impressive for a very small commission," she said. "Families can use it as a reference, and it will link them to other places they can go for additional mental health resources. It also pulls together evidence-based practices for treating certain mental health disorders."
Atkinson's career exemplifies her ability to incorporate new skills and excel in new opportunities.
"My advice to young people that are getting started is to not be afraid to go through a door that you might not have anticipated," she said. "When I was at Mary Washington as an economics major, I never would have thought in a million years that I would have pursued public service — but those were the doors that opened for me. So continue your education, continue working hard and always keep your options open."