Wilder School Spotlight
Blythe A. Bowman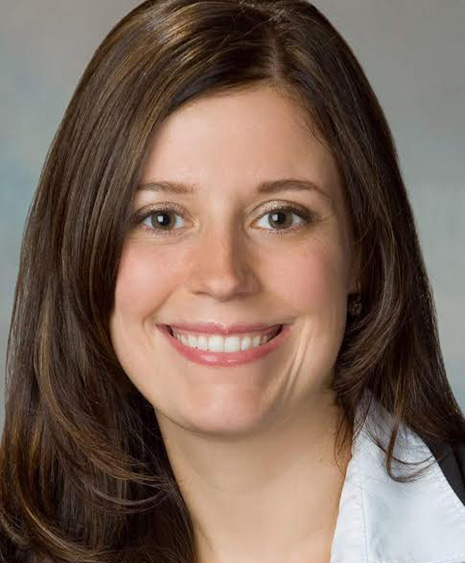 By Pamela Stallsmith
Dr. Blythe A. Bowman's intellectual journey brought her to the crossroads of classics and criminal justice.
Bowman, associate professor of Criminal Justice and the program's undergraduate coordinator, is among a handful of scholars nationally who have blended their expertise in those two fields. Her research focuses on looting at archeological sites, art theft and antiquities trafficking, institutional corrections, inmates rights and correctional law.
It's a natural fit that makes sense, she explains. "The classics provide the intellectual basis of criminal justice. They examine truth, suffering and justice. What philosophers wrote 2,000 years still applies today."
Studying the classics, she said, "teaches you to be a good scholar. If you understand how to be a good scholar, you can master any discipline. It teaches you attention to detail, how to think in beyond your disciplinary boundaries and to be broad in scope.
"Part of why I came to the Wilder School is because a multidisciplinary approach is embraced and celebrated — it's not just talked about," said Bowman, who joined the faculty in 2009.
Bowman grew up in Des Moines, Iowa, in what she describes as a "very progressive, arty household." Her father, an architect, and her mother, a French professor who went to law school, inculcated their family with a love of art, design and travel through summer trips to Europe. Greece was a favorite spot.
"We didn't have cable but we were never denied a book," she said.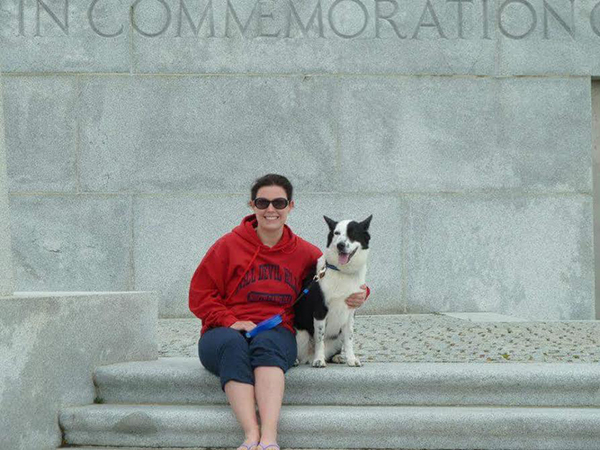 "I was always interested in archeology," she said, and worked on several digs in Greece while a student at Iowa State University, where she earned bachelor's degrees in classics and anthropology and also studied ancient Greek and Latin. She lived in Rome for a while, earning a T.E.F.L. certification and teaching English, Latin and Ancient Greek.
She enrolled in the University of Iowa planning to pursue her doctorate in classics and archeology. But through forensics archeology while studying skeletal remains, Bowman became interested in criminal justice.
"Our professor was always consulting, going to court or working on identifying human remains," she recalled. "And I decided I wanted to do something related to public service."
There's a natural intersection of her areas of interest — "Anthropology is the exploration of human diversity, and crime is another type of human behavior," she explained.
She earned her master's in anthropology, with a biological concentration, and then enrolled in the Criminal Justice program at the University of Nebraska at Omaha, one of the nation's top schools.
Her first job during graduate school was in a local jail's law library, and she found her public service calling.
"You can study criminal justice, but working in a jail give you a much-needed, practical and eye-opening perspective," she said. "It moves you from the abstract to the real. These are real people. These aren't variables."
She helped inmates understand their often-complex legal documents, a task she continues now for the Richmond City Sheriff's Office, where she oversees law library services for jail residents.
"The average inmate has the reading level of a 10-year-old. A lot have substance or mental health issues. These are real people who are so desperate."
Bowman collaborated with fellow Criminal Justice faculty member Dr. Robyn McDougle and Sheriff Michael Wade to create the Henrico County Sheriff's Office Basic Jailor Academy, which started in 2011.
The program offers students a unique educational and work experience while allowing the county to contain overtime costs. Criminal Justice juniors and seniors earn college credit, become certified as correctional deputies by the Virginia Department of Criminal Justice Services and work part-time in the Henrico County Sheriff's Office. About 30 students enroll every summer.
It's a win-win for VCU and Henrico. Wilder School students receive hands-on experience, and the sheriff has estimated the program's saved the county about $700,000 in taxpayer dollars.
It's another innovative way that Criminal Justice — the fourth largest major at VCU and, at 900 students, the largest program in the Wilder School — is preparing students for careers in public safety.
Two tattoos on Bowman's left arm speak to her commitment to justice.
"Suffering teaches" in ancient Greek on the inside of her left wrist reminds her that wisdom comes through suffering.
Fiat justitia ruat caelum, a Latin legal phrase that means "Let justice be done though the heavens fall," trails down her forearm. The maxim, which is frequently seen on ancient buildings, reminds her of the importance of having a moral compass.
"We are morally and ethically obligated to try to do the right thing," she said.