News
Gooden Named Dean of Wilder School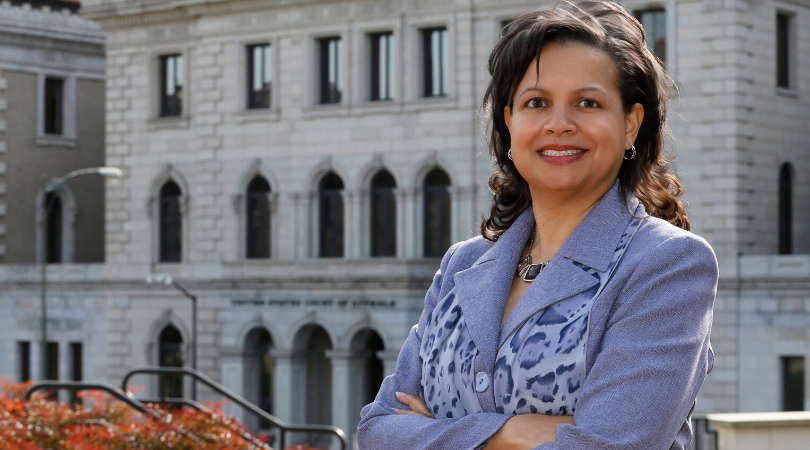 Susan Gooden, Ph.D., who currently serves as interim dean of the L. Douglas Wilder School of Government and Public Affairs at Virginia Commonwealth University, has been named dean, effective April 16.
As dean, she will oversee a professional school which ranks among the top 20 percent of schools of its kind in the nation, includes more than 1,200 students, nine undergraduate and graduate programs and a comprehensive Center for Public Policy.
"Dr.Gooden is a proven leader in her community, in her discipline and at the university. She is a tireless advocate for the faculty, staff and students in the Wilder School and is well positioned to lead the school into its next level of success," said Gail Hackett, Ph.D., provost and senior vice president for academic affairs at VCU.
Gooden has served as interim dean of the Wilder School since May 2018. During that time, she has shown considerable skill in creating alliances both within and beyond academia. Her achievements as interim include a significant increase in appropriations for the school's Center for Public Policy, oversight of a highly successful re-launch of the Excellence in Virginia Government Awards and stewardship of a number of high-profile partnerships, such as the school's engagement with the Public Policy and International Affairs Consortium. In addition, she has been proactive in strengthening the school's administrative capacity, having hired its first recruitment coordinator and reorganized its finance and human resource units to better support operations and grant functions.
"I am very grateful to VCU for this opportunity and look forward to serving the diverse needs of the Commonwealth of Virginia and our nation," Gooden said. "The current climate underscores the critical importance of public service to society. I am both honored and humbled to lead our exceptional leadership team, faculty, staff and students."
An internationally renowned scholar in the area of social equity, Dr. Gooden has served as principal investigator for 21 grants totaling more than $1.7 million and has published three books and numerous chapters, refereed journal articles and peer-reviewed publications. A Fulbright Specialist, she is a past president of the American Society for Public Administration (ASPA) and an elected fellow of the National Academy of Public Administration (NAPA). In 2016 she was appointed to the board of the Virginia Community College System, which she now serves as board chair. She is a widely respected member of the professional public affairs community.
Dr. Gooden began her career at VCU in 2004 as an associate professor in the Wilder School and has served in several leadership roles including director of graduate programs, director of the Wilder Graduate Fellowship program, which she also founded, and executive director of the Grace E. Harris Leadership Institute, a position she held for eight years. Prior to her arrival at VCU, she was assistant and associate professor in the Center for Public Administration and Policy (CPAP) at Virginia Tech where she also was founding director of the Race and Social Policy Research Center. She was a post-doctoral fellow in The Carolina Minority Postdoctoral Scholars Program at the University of North Carolina-Chapel Hill.
Dr. Gooden holds an A.A.S. in Natural Science from Patrick Henry Community College, a B.A. in English and an M.A. in Political Science from Virginia Tech, and an M.A. and a Ph.D. in Political Science from the Maxwell School of Citizenship and Public Affairs from Syracuse University.