News
Alumni Changemaker: Nancy Toscano builds on career marked by dedication to vulnerable families and children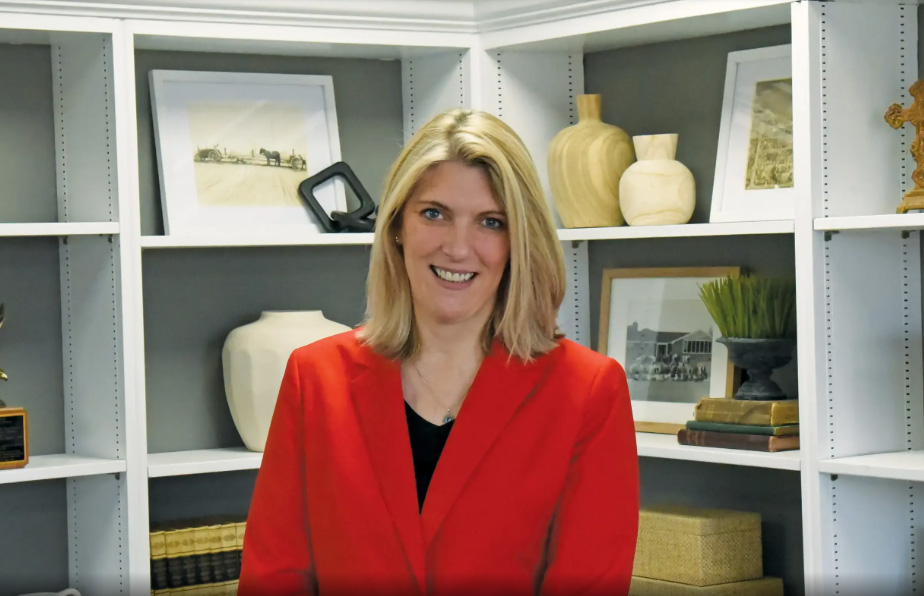 by Joan Tupponce
Nancy Toscano's innate ability to see the positive gifts people with challenges possess stems from growing up in a large family in Long Island, New York.
Toscano was the seventh of 11 children. One of her brothers has schizophrenia, a mental illness that can cause delusions and hallucinations, among other symptoms.
"When you love somebody with mental illness, you learn so many life lessons and wisdoms that shape how you look at things," said Toscano who holds a Ph.D. in public policy and administration from the L. Douglas Wilder School of Government and Public Affairs at Virginia Commonwealth University. "You develop the ability to see the strengths and beauty in who they are. Your appreciation grows for those who face these challenges. You want to be by their side to help them see what you see and to help them own their power."
Growing up with a sibling with mental health challenges isn't always easy, she said.
"You have this secret that nobody gets," she said. "It's tough as a kid, but as an adult, you become a kick ass adult with the superpower of empathy. It's impactful."
Those early lessons led Toscano into social work. Today, she serves as president and CEO of UMFS, a statewide nonprofit that has a full array of services for vulnerable children and families including foster care, residential treatment, specialized schools and mental health services. She is the first woman to hold that position in the organization.
Many of the kids in the program have a mental health diagnosis or have suffered trauma.
"I'm in my dream job at UMFS. I walked into UMFS for a five-day training and had been there three days when I thought I don't care what job I get here, they are going to hire me," she said.
Toscano was hired as a program director and found the nonprofit to be a perfect fit for her.
"UMFS serves vulnerable kids and families, and I am so passionate about that," she said. "Our best outcome is to have a child heal from their trauma, thrive and find permanency — to get adopted or go back to their family forever."
Finding 'incredible work'
Toscano started her education at Siena College in New York, graduating with a bachelor's degree in social work. She received her master's degree in social work from New York University.
She loves being able to help vulnerable families and kids thrive.
"That started very early on for me," she said. "I don't like the feeling of pitying anyone. Kids are rock stars. Sometimes you have to help them see that in themselves."
While in college, Toscano worked overnights at a traumatic brain injury center, where some kids displayed violent behaviors, a result of their injuries. She found she had a knack for de-escalating the situation and calming a child.
"I leaned into an opportunity where I could be with people who were vulnerable and had mental illness," she said. "I could see sweet moments in a child's recovery."
She remembers some people would say to her that they didn't understand how she could do that type of work.
"I would smile. It's incredible work," she said. "I get to witness people who had immense challenges and were able to overcome them and use them as a strength. I like to be part of that."
Toscano's work has taken her to New York, California, England and Kuala Lumpur, Malaysia, where she and her husband helped start the IMPIAN School for Autism.
"In Malaysia there were no legal educational rights for children with autism like there is in this country. Our challenge, since it had never been done there before, was to demonstrate that children with disabilities and autism can thrive in an educational environment," she said. "I helped with the vocational side of the school, working with young adults with autism who were mostly nonverbal."
"It's incredible work. I get to witness people who had immense challenges and were able to overcome them and use them as a strength. I like to be part of that."
– Nancy Toscano
At home in Richmond
Toscano moved to Richmond 22 years ago and worked at St. Joseph's Villa for five years in a variety of positions. She taught at VCU on and off for 10 years as an adjunct professor in the School of Social Work, and she completed a Virginia Leadership Education in Neurodevelopmental Disabilities (VA-LEND) fellowship program, taking classes in nonprofit management.
"I was starting to think I might be a manager instead of therapist," she said, adding she was debating on whether to get a master's degree in business administration or a master's in public administration. "I decided to make the leap to Ph.D. in public policy and administration. I credit my Ph.D. for so many things I didn't know I needed in becoming a CEO. I got the Ph.D. in part because I love to learn. I also wanted to feel equipped in leadership roles."
Toscano's 2015 doctorate helped her look at her work in a broader perspective.
"My first VCU professor Nancy Stutts, Ph.D., (who is now retired) helped me see the nonprofit sector within the broader context of our country's approach to solving social problems," she said. "My doctorate also made me become a very good consumer of research."
Now that she is the first female president and CEO of UMFS, she admits she has mixed feelings about it, she said.
"We have been around for 123 years and had not had a female CEO," she said. "I would like to get to the place where that is not unusual. I want to embrace what it means for people to see someone that looks like them in a position of leadership. It makes me proud."
Toscano learned, through her doctoral studies, how to leverage research to pinpoint interventions that get the best long-term results and that has carried over to her current role.
"We want to serve a child in a way that is going to help them later in life."
This story originally appeared on VCU News.