News
Research Institute for Social Equity receives $3 million to become thought leader and connector for advancing social justice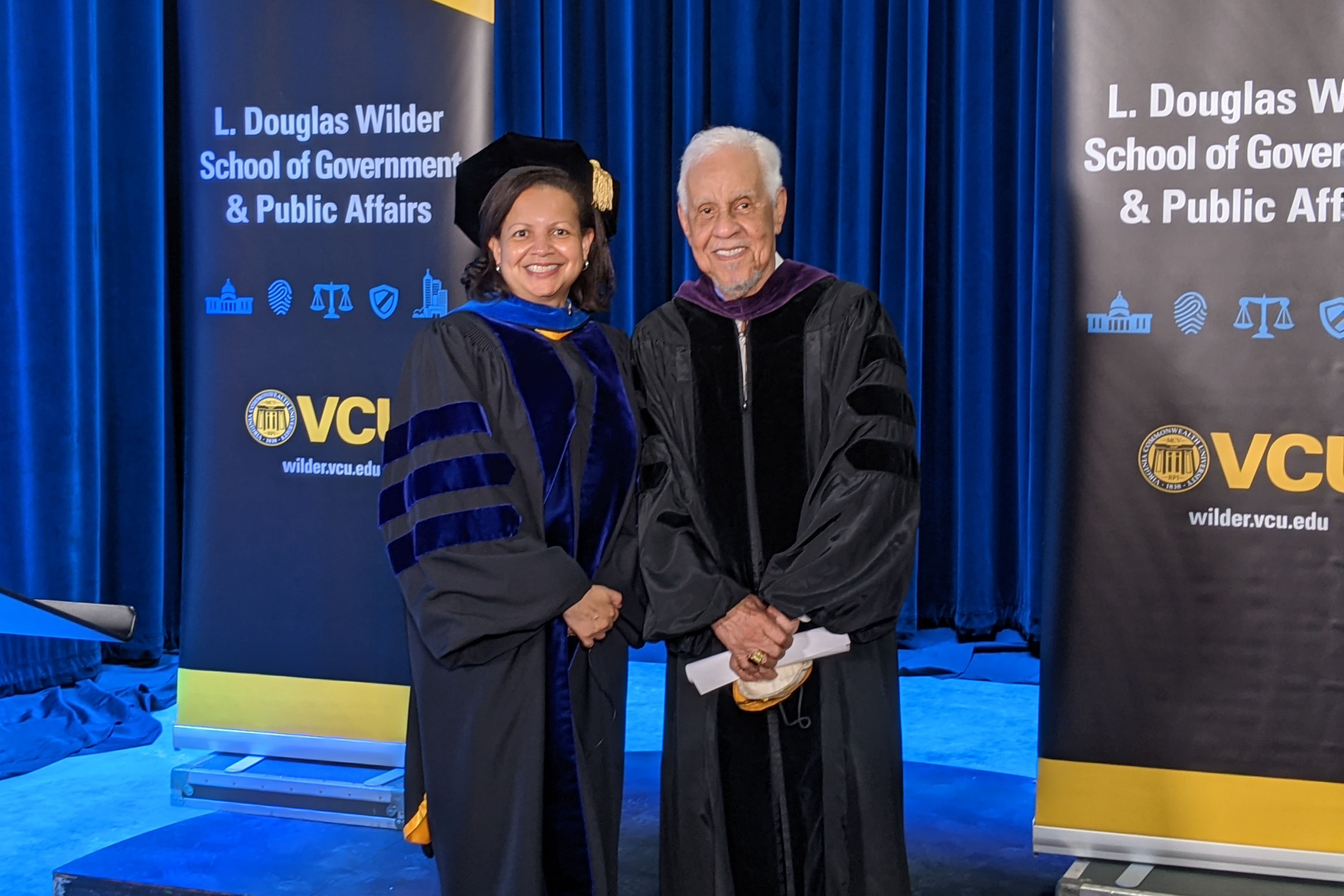 By David Slipher
The Research Institute for Social Equity (RISE) at the L. Douglas Wilder School of Government and Public Affairs at Virginia Commonwealth University has received a new round of funding approved by the Virginia Legislature to significantly expand its role in promoting social equity research, academic scholarship and public engagement on behalf of Virginia Commonwealth University.
"VCU's role as a public research university means we take the lead in asking difficult questions and finding answers about the most pressing issues facing our society," said Michael Rao, president of VCU and VCU Health.
"The RISE program's research and engagement work furthers a deeper understanding of social inequities and their impacts, and identifies paths to greater social equity. We are grateful to the legislature and the governor for state budget funding that will help expand that vital work, and it was my privilege to advocate for RISE as one of our top five priorities this legislative session."
The two-year, $3 million funding will enable the Research Institute for Social Equity to expand its research across many policy issues affecting social justice reform across the United States. This funding speaks to the Wilder School vision to help build an equitable world for all citizens. Improving social equity is key to fostering a strong democracy and promoting education, economic security and development for all Americans.
"Funding for the Research Institute for Social Equity is appreciated, welcome and needed," said Gov. L. Douglas Wilder. "America is in the throes of social upheaval, with problems emanating from times of disunity and social inequality involving race, status and education. No place is more suited to address these issues than the Wilder School of Government and Public Affairs."
Funding will support key research areas in Virginia public policy analysis and reporting, public outreach and workforce development, and educational resources to further position Virginia Commonwealth University as a champion voice for transformation.
"For decades, our researchers have worked to develop policy solutions to address fundamental issues of equity and access for underrepresented populations," said Susan Gooden, dean of the Wilder School. "This funding amplifies our focused efforts at the Research Institute for Social Equity as a national thought leader on social justice an equity."
Leading the way in social justice initiatives
The goal of the Research Institute for Social Equity is to become the national leader in advancing social justice to inform public policy, governance, and practice to improve conditions for marginalized voices within our society, including communities of color, LGBTQIA individuals, people with disabilities, incarcerated populations, veterans, survivors of domestic violence, and women.
Founded in 2019, the Research Institute for Social Equity brings together decades-long experience in academic research, public policy analysis, educational outreach and leadership development through numerous centers and institutes within the Wilder School. Serving as a hub for social justice and equity initiatives across the Wilder School, the Research Institute for Social Equity was formed to meet a growing need to unify many efforts to be a voice of transformation for marginalized groups.
It's a call to action that the Wilder School and VCU are uniquely positioned to answer, as a top-tier research university located in the heart of Richmond and blocks away from the seat of government at Virginia's State Capitol.
With additional funding, the Research Institute for Social Equity is poised to dramatically expand its activities in research and review of local, state and national policies related to social justice. To set benchmarks for improvement and evaluation, the Research Institute for Social Equity will compile a bi-annual report card of national progress toward social equity.
The Research Institute for Social Equity will develop benchmarks of progress by producing case studies to inform and engage practitioners about emerging trends in social equity. These educational tools will demonstrate real-world perspectives and approaches to improve understanding and awareness. A podcast series will help disseminate Wilder School research findings, best practices and other public policy tools to broad audiences.
Connecting communities, developing leaders and facilitating change
As a hub for social justice initiatives, the Research Institute for Social Equity is committed to connecting community groups by providing resources for advocacy and will establish regionally focused professional development leadership experiences to help educate and prepare leaders to confront issues of social justice. In addition to these statewide programs, the Research Institute for Social Equity will serve as a conduit for connections by hosting an annual thought leaders conference to assist community advocates in understanding the role of social equity research in their platforms.
"One of the most significant ways to realize social equity in our communities is through essential training for Virginia's leaders," said Gooden. "RISE is a beacon of what transformative outreach holds for our future. The Wilder School's mission to educate extends well beyond the boundaries of our campus and this funding will significantly amplify our reach."
Measuring outcomes and providing advocates with data-driven analysis and tools is essential to success. To better understand public perceptions on social equity, the Research Institute for Social Equity, in conjunction with members of the Virginia General Assembly, will conduct three annual public policy polls in areas like public safety, economic development, education, mental health and housing.
The poll results will help provide policymakers and advocacy groups with data to better understand their constituencies through specific socioeconomic and regional demographics. All of these resources will be publicly shared and available to connect like minds and build an informed and active community.
The Wilder School and VCU are dedicated to a mission of academic rigor, research excellence and public service. Through the focused efforts of the Research Institute for Social Equity, connecting communities and creating and sharing resources are key goals to advance thought leadership and effect large-scale change.