Wilder School Spotlight
Meet Maureen Moslow-Benway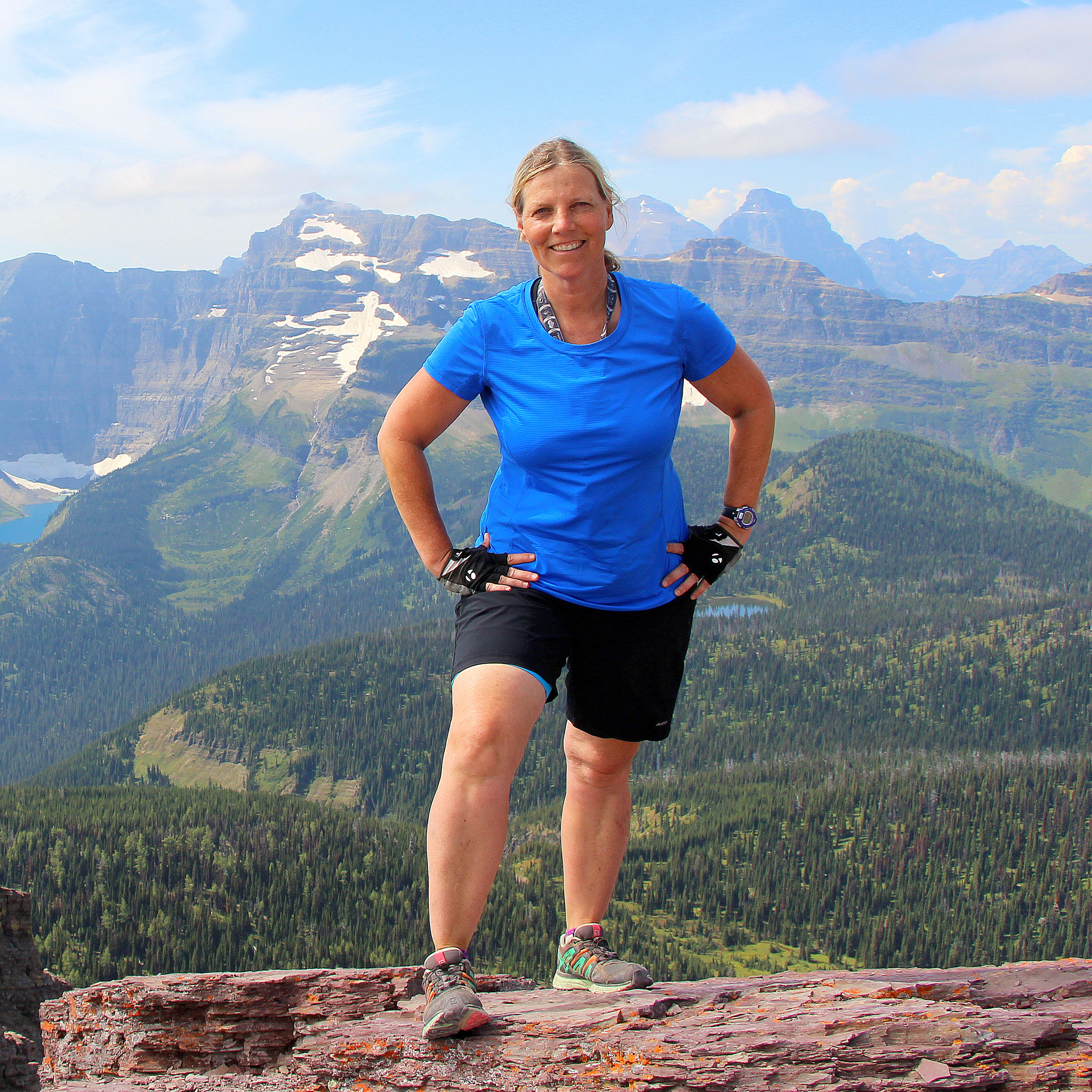 By Tiffany Murray-Robertson
Maureen Moslow-Benway, an instructor in the Wilder School's Homeland Security and Emergency preparedness program, is the kind of stereotype-defying faculty member who, in 2000, accrued 400 leech bites while on a 320-mile adventure race in the rainforests of Borneo.
During the televised 11-day competition, Moslow-Benway surmounted a nonstop obstacle course of jungle trekking, mountain biking, scuba diving, rappelling and indigenous craft canoeing. It was an astounding trial engineered by a then little-known producer named Mark Burnett.
With 76 teams representing 26 countries, Burnett's "Eco Challenge" was the prototype for the hugely successful reality franchise "Survivor" and the largest adventure expedition the world had ever seen.
It was also, in its way, as boundary pushing as the career of one of its first competitors.
Moslow-Benway joined the Wilder School in 2007, after a storied 20-year intelligence career that included posts in the United States Air Force Office of Special Investigations (AFOSI) and two Fortune 500 companies. While the married mother of three gained invaluable insight from her roles in the private sector, it was her counterintelligence work in AFOSI that she described with the greatest fondness.
"It was a thrilling time—full of challenge, consequence and uncertainty. I felt like part of history," said Moslow-Benway.
From Buffalo to the Academy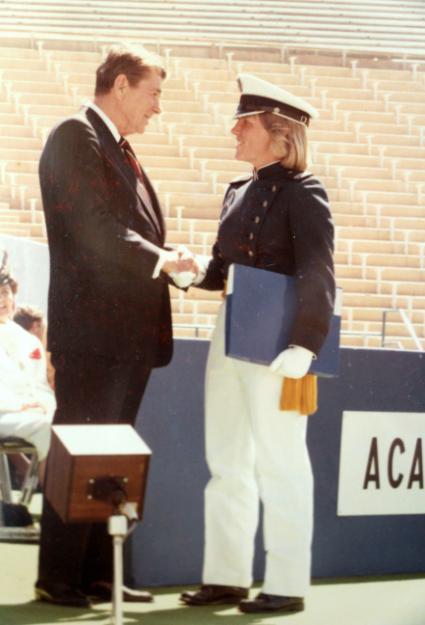 ‌Moslow-Benway was born in Buffalo, N.Y. She grew up in Cheektowaga, a bustling, blue-collar neighborhood that emerged during the subdivision boom of the 1950s. Life in Cheektowaga was sheltered and unpretentious. Westinghouse Electric, the area's largest manufacturing plant, framed the growth and development of the city's second-largest suburb. It was also the largest single employer of Cheektowaga's predominantly white, Catholic population.
Moslow-Benway's father, William, also worked in manufacturing as the co-proprietor of a family business that continues to produce custom wood products. Her mother, Connie, was a teacher turned homemaker, and was active in numerous charitable causes.
As a girl, Moslow-Benway loved the outdoors. Buffalo's perpetual winters were hard on the self-described tomboy, who pined for summer recesses. It was a time when she would retreat to tracts along the Appalachian Trail during the family's annual camping vacations.
The eldest of five, Moslow-Benway was a confident, responsible child. She excelled in school where she demonstrated a special aptitude for science and social studies.
During our engaging hour-long interview, Moslow-Benway sheepishly admitted to a less-than-fervent interest in the classroom.
"Truthfully, I was never as engaged with school as I was with athletics," Moslow-Benway said.
"There's something about sports, the difficulty of a test that is equal parts mental and physical. It's a rush that for me is still uniquely satisfying."
Reclaiming that high became an obsession for Moslow-Benway, who developed into a fierce competitor as a teenager. Unsatisfied with proficiency in a single arena, she became a four-sport star earning the region's "Athlete of the Year Award" and 13 varsity letters in basketball, track, volleyball and cross-country.
It was also around this time that she began to set her sights on admission into the United States Air Force Academy.
It was 1978, just two years after the ground-breaking integration of females at the academy. Moslow-Benway had no previous interest in the military and no one from Cheektowaga had ever attended the Colorado Springs campus.
The introduction came by happenstance, through "The Women of West Point," a CBS television movie that chronicled the travails of the first female cadets at another elite military academy.
The Buffalonian was enthralled by the challenges of military life. It wasn't long before she stumbled on the Air Force Academy in her research, which she described as her ticket to "living in the mountains of Colorado while having the opportunity to parachute, fly gliders and planes, and attend survival school."
Moslow-Benway was accepted into the fourth class of integrated cadets of the Air Force Academy in 1979. She was one of approximately 160 women scattered in squadrons throughout the academy's vast campus, amid a class of 1,600.
It's worth noting that Moslow-Benway walked the venerable halls of the academy at a time when its attrition rates hovered around a staggering 35 percent, and the credo inscribed above its iconic cadet ramp read "Bring Me Men." No doubt it wasn't easy, but she isn't one to languish over adversity.
She graduated from the academy in 1984. Armed with a degree in international affairs, her immediate aspiration was to attend helicopter training and become a search and rescue pilot. Those hopes were dashed soon after Moslow-Benway was accepted into flight school, however, when she was informed that as a female, she would be ineligible to fly search and rescue or any other combat mission.If Moslow-Benway wanted to become a helicopter pilot, she had two choices—drone recovery or missile transport.
"But I didn't bust my hump through four years of muck to deliver missile crews to their silos in Minot, N.D.," she said. "So I switched gears and applied for a position with the Air Force Office of Special Investigations."
A Quick Study

For those untrained in tradecraft, Moslow-Benway's shorthand for the AFOSI is "think NCIS or FBI." It's a polite, self-effacing characterization—one designed to ­­dispel the shroud of secrecy that necessarily shields intelligence work—but there is nothing pedestrian about the scope of the AFOSI or Moslow-Benway's career at the agency.
The AFOSI is one of 17 active partners that work together to conduct intelligence activities considered necessary for the conduct of foreign relations and national security of the United States. The agency employs about 2,300 active-duty special agents who work all over the world to identify, investigate and neutralize criminal, terrorist and espionage threats to the Unites States.
For Moslow-Benway, whose AFOSI assignment was one of only two slots awarded to an academy graduate in 1984, becoming a special agent at the age of 21 represented a significant career coup.
And just as she had back in Cheektowaga, she threw herself into field work and set out on a path toward distinction.
In her first assignment in Patrick, Fla., she led a covert investigation that resulted in the discovery of illegal drug distribution and abuse among Air Force personnel across the southeastern United States. That successful operation propelled Moslow-Benway to a history-making role as the first female agent assigned to counterinsurgency in Southeast Asia.
Moslow-Benway's contributions there included two tours over the course of eight years in the Philippines. During that time, she helped oversee the evacuation of President Ferdinand Marcos, thwarted multiple assassination attempts and monitored a landmark election that led to the restoration of democracy in the Philippines. It was a momentous assignment that earned her multiple awards, including two commendations as the AFOSI Officer Agent of the Year for Southeast Asia and the Department of Defense's Counterintelligence Agent of the Year.
But mostly, said Moslow-Benway, the work was impactful.
"My time in the Philippines was important, real-world work. I knew each day that we were helping people and that what we accomplished saved lives."
It was also personally rewarding for Moslow-Benway, who in her spare time, devoted herself to charitable causes. She volunteered countless hours at a local orphanage and helped to raise more than $100,000 in support for indigent children. When she was 24, she adopted her eldest son Matthew.
"Doing nothing was never an option," said Moslow-Benway, who was for most of her twenties a single-mother.
"When you've been blessed the way that I have, you realize that you have a responsibility to try to make the world a better place."
While life in the Philippines was gratifying, it was also dangerous, Moslow-Benway's 9-millimeter service weapon notwithstanding. While on assignment, several of her American and Fillipino counterparts were assassinated. Moslow-Benway, hers­­elf, narrowly escaped injury, when in 1991, a bomb intended for her office detonated prematurely.
Despite the very real threat of conducting counterintelligence abroad, fear never rattled Moslow-Benway.
"One day I'd be meeting with a Negrito tribal chief in the jungle to discuss the movements of Communist insurgents. The next, we'd receive an invitation from the governor of a province, be strapped into the webbing of a helicopter equipped with machine guns and arrive for lunch on a private island owned by a smuggler. "
Of course, Moslow-Benway had a few mundane assignments—a protective detail that consisted of horseback riding, for example, with former Vice President Dick Cheney—but even these moments were connected to the more surreal days by a common thread.
"Every operation was contingent upon one thing: strong people skills," she said.
"As a field agent you navigate such a wide range of individuals and contexts that it is not unlike being an athlete. It requires a great deal of flexibility and agility. It's a central part of the challenge."
Teaching it Forward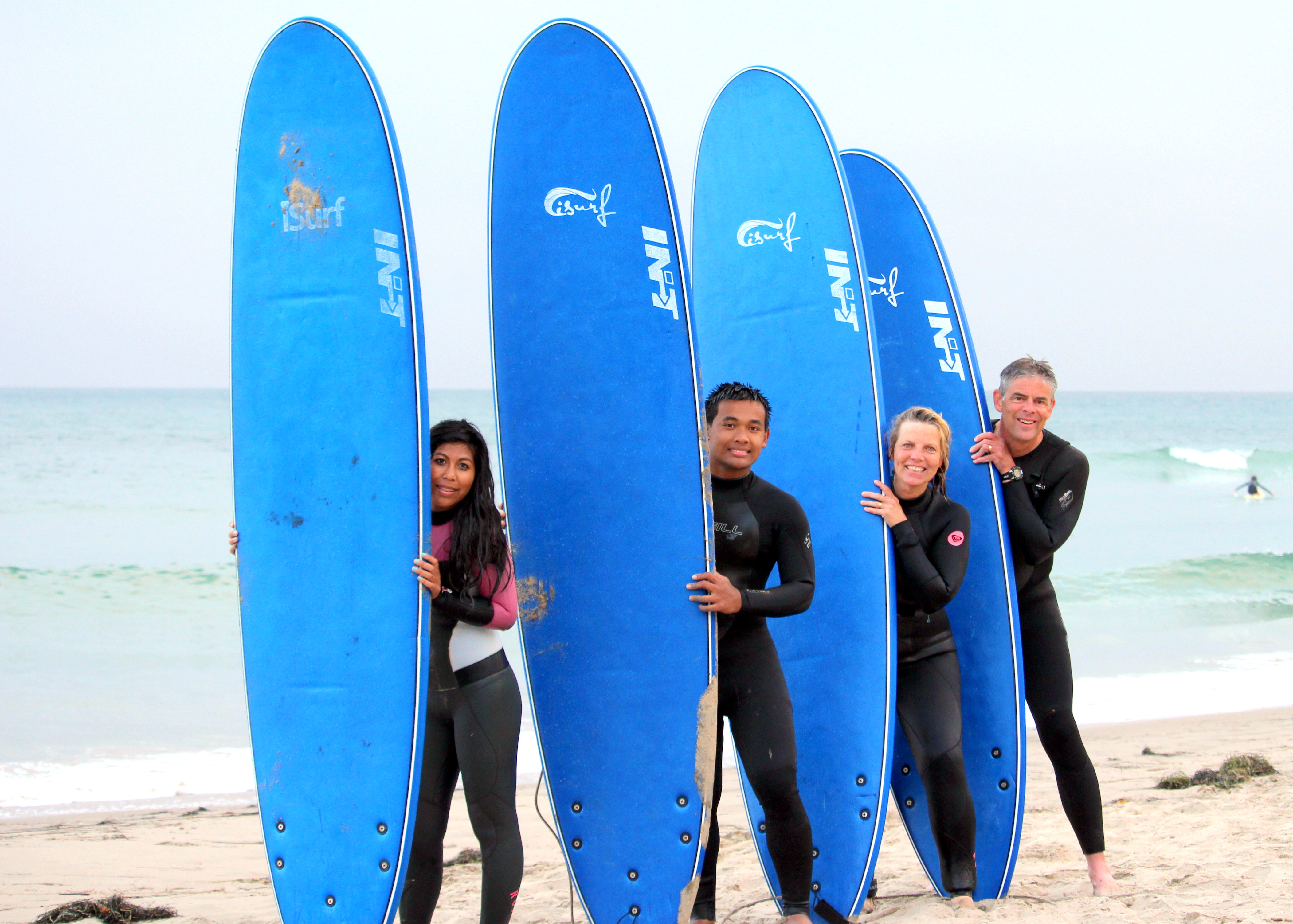 Moslow-Benway left the AFOSI in 1990s so that she and her husband, Bob an aerospace engineer could be together. By then she had earned a master's degree in Asian Studies from the University of Philippines and begun work on a Ph.D. in International Relations at the University of Colorado at Boulder.
The next 12 years were busy. The Benway's adopted two more children—Connor and Mikaela—from Cambodia. And, Mrs. Benway lent her talents to Booz Allen Hamilton, a government contracting firm headquartered in Washington, D.C.
At Booz Allen Hamilton, she served as a national security consultant for the National Reconnaissance Office before being promoted business operations manager of the firm's National Security Business Division. Later, she relocated to Richmond as a business intelligence analyst for Genworth Financial.
It was also during this period that Moslow-Benway became active in endurance sports. The Nickel City native began competing in ultramarathons, 24-hour mountain bike races and eventually adventure races. Moslow-Benway's interest in adventure racing culminated in her participation in two of the world's most difficult races—the 2000 Eco Challenge in Borneo and the 2001 Eco Challenge in New Zealand. She reflected on the experience in "The Thrill of Victory, The Agony of My Feet: Tales from the World of Adventure Racing," a book she co-authored in 2005.
By 2007, life in the private sector was lucrative but mundane.
"For the first time in my career, I was sitting at a desk and it just wasn't a good fit."
For a career field agent whose version of rest and relaxation consisted of backpacking in Kashmir or mountaineering in Peru, it was time for a professional change.
Opportunity came in the form of a Richmond Times-Dispatch article announcing the startup of a Homeland Security and Emergency Preparedness program at VCU. Moslow-Benway contacted the chair, and was offered an adjunct position shortly thereafter.
Today, Moslow-Benway is a full-time instructor at the Wilder School, where she said she's rediscovered the excitement and electricity of the field in her engagement with students.
"The platform is different but the feeling is very similar. When I've had an extraordinary class and I've truly connected with my students on a concept, the thrill is palpable."
Indeed, Moslow-Benway's courses in national security, intelligence processes, counterterrorism and human trafficking have become perennial favorites among Wilder students. Eta Lambda Sigma, the professional fraternity for national security students she advises, is likewise among the most active student groups on the university's campus.
"A Pracademic"
From the podium in her classroom, Moslow-Benway holds a decidedly pragmatic stance.
"I'm a pracademic, more so than an academic. My perspective draws heavily on my experience as an agent solving real-world problems in the field," she said.
"My mission is to provide practical, relevant skills and experiences for our students and to expose them whenever possible—actual scenarios and industry professionals."
Moslow-Benway accomplishes this through a dynamic, participatory approach.
Nearly all of her undergraduate classes begin with a 10-minute presidential briefing, during which time each of her students is expected to demonstrate an increasing level of proficiency on U.S. military and foreign policy.
"I'm trying to develop students who will become knowledgeable and reflective policy makers, both about the short-term and long-term consequences of decisions and actions."
But it's not just an understanding of possible scenarios and responses that Moslow-Benway is hoping to instill in her students—it's a sense of the complexity of the world they'll inherit.
"Ultimately," said Moslow-Benway, "I want my students to question everything."
"This isn't a world where national security professionals can accept information at face value. It's also vital that they understand that there are very little black-and-white. In my world, and increasingly in theirs, there's an awful lot of grey."
Despite a bustling personal and professional life, Moslow-Benway still makes time for her childhood passions—action and the outdoors.
During the summers, she works as an adventure travel guide for a Colorado-based Hike and Bike Company. This year, she'll mountain bike 2,800 miles along the Continental Divide trail, from Banff, Canada to the Mexican border. It's a challenge that she said has been on her "bucket list" for a decade, and the time is right to pursue it.
One thing is certain: Whether in the classroom or outside of it, Moslow-Benway is a firm believer in leaving everything on the field.