News
A Message from the Dean: Ready for the Challenge!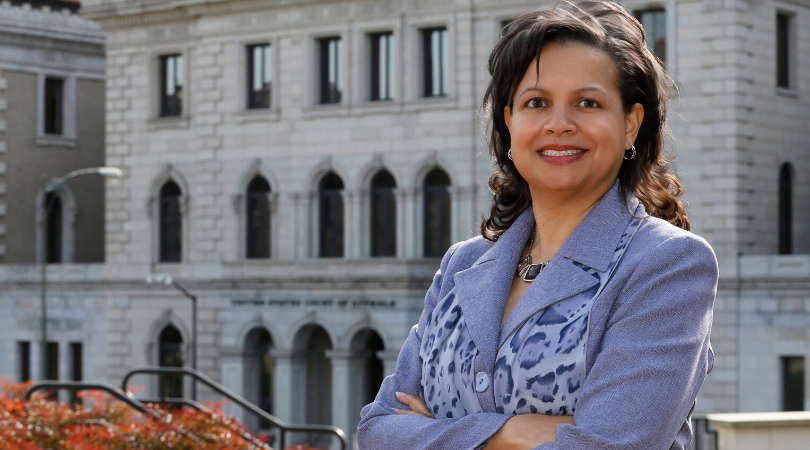 August 23, 2021
Welcome to the new academic year!
Fall classes begin tomorrow and the beginning of the academic year is always an exciting time! As the pandemic continues with its many twists and turns, we're ready for the challenge. Students on campus. Faculty teaching and continuing their research. Staff prepared to support both. And, all of us focused on personal safety and the safety of those around us. Working together, the student, faculty and staff vaccination rates at VCU are over 86%.
An Impressive Record
We've accomplished a lot in the past year, as the Wilder School is now ranked #1 among Schools of Public Affairs in the Commonwealth of Virginia and ranked in the top 15% nationally, at #38 by U.S. News and World Report. This includes speciality rankings of #19 in Social Policy, #28 in Urban Policy, and #34 in Public Management and Leadership.
We were working remotely last year but we were definitely not resting! We, along with Virginia Union University, hosted hundreds of participants from across the country at our day-long virtual symposium recognizing the 30th anniversary of Governor Wilder's historic inauguration. Our academic and Center and Institute faculty generated over $2.4 million in external funding and the Wilder School received over $2.1 million in gifts and pledges. Both are new records for the Wilder School. We launched our Racial Equity Action Plan (REAP) that includes five action areas and 17 strategic goals. We continued to teach our students and provide internships, fellowships and experiential learning. Our faculty published several books and articles, while also receiving national awards. Our VCU Wilder School Commonwealth Poll was selected as a 2020 Presidential Poll by CNN and our poll is already a major "go to" source of public opinion in the upcoming Virginia statewide elections this Fall. Our newest institute, the Research Institute for Social Equity (RISE) undertook important work with the Virginia Department of Emergency Management to research and directly impact vaccine equity in the Commonwealth. With incredibly strong support from our communications team, we hosted numerous virtual events, webinars and symposia, including our new monthly Alumni Lunch & Learn virtual series.
A Look Ahead
As we begin the 2021-22 academic year, we welcome 1,000 undergraduate students and nearly 200 graduate students, including eleven Wilder Graduate Scholar Fellows. With the expertise of our outstanding faculty and adjuncts, 57% of our classes will be taught either totally in-person or hybrid while 43% will be on-line.
Our student services office, including Undergraduate Student Services & Advising (USSA) and our Graduate Student Services & Advising (GSSA), has provided critical work to both recruit and retain our students, which has resulted in a 15 percent increase in our Fall 2021 graduate enrollment.
We have streamlined our research and outreach efforts with a reorganization that better supports both our academic and Center & Institute faculty. Our new Associate Dean of Research and Outreach, Robyn McDougle, and our Senior Associate Dean for Faculty and Academic Affairs, Jill Gordon, have developed guidelines and an infrastructure to better support externally funded grants and awards.
The critical work of our Racial Equity Action Plan (REAP) continues. This includes an exciting new Wilder School book project, The Triple Pandemic: Implications for Racial Equity and Public Policy, a focus of the Research and Scholarship workgroup, as well as new Diversity Equity and Inclusion faculty workshops this Fall organized by the Teaching and Curriculum workgroup.
Our Wilder School 12-month employees are typically on campus at least two days a week as we continue to fulfill our mission and, most importantly, support our students.
Yes, we've successfully navigated many twists and turns last year, and we'll likely have more ahead of us, but here in the Wilder School, we're more than ready to transform challenges into opportunities as we lead the way in public service excellence through our teaching, research and service. Welcome to the 2021-22 academic year and thanks to each of you for continuing your energetic commitment to the Wilder School!
All my best,
Susan T. Gooden, Ph.D.
Dean