News
ASPA to Honor Governor Wilder with Social Equity Award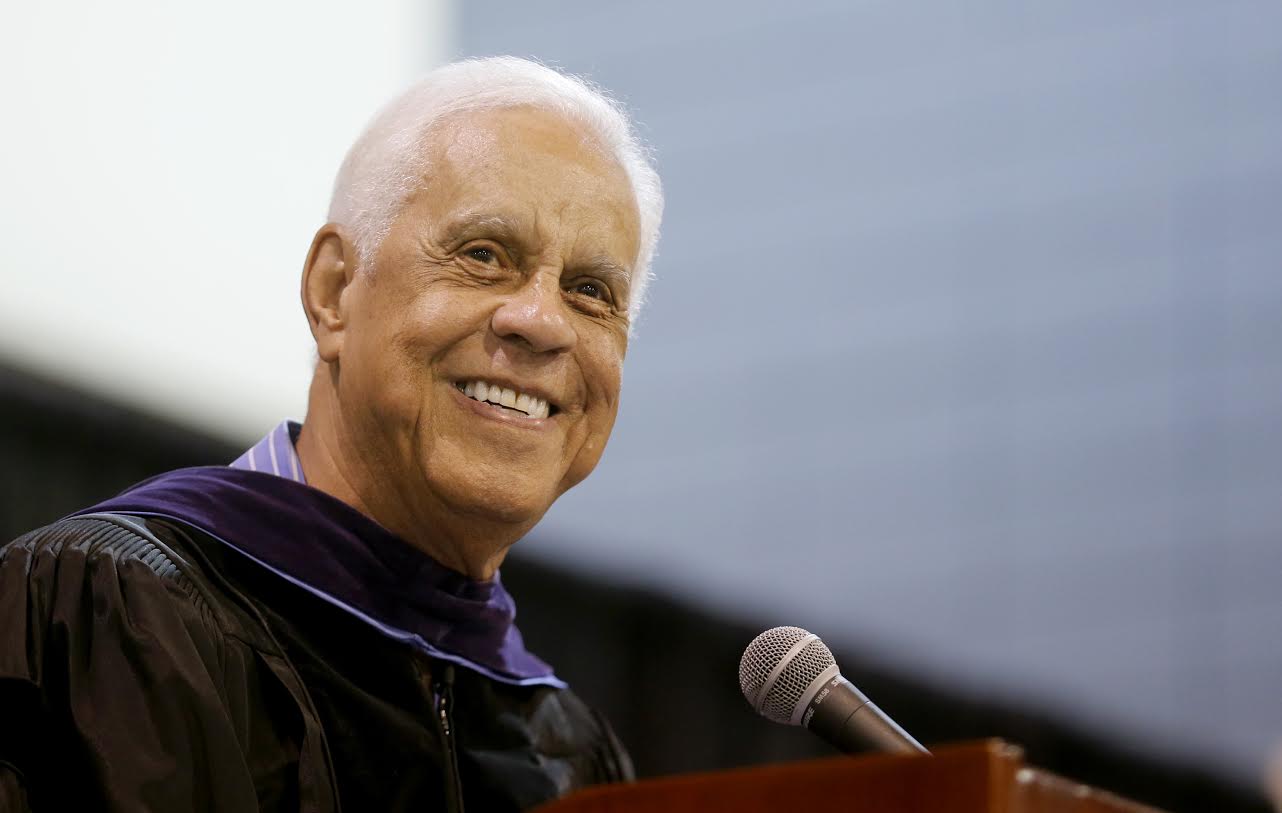 L. Douglas Wilder, distinguished professor at the L. Douglas Wilder School of Government and Public Affairs at Virginia Commonwealth University and Virginia's 66th governor, will receive the American Society for Public Administration Gloria Hobson Nordin Social Equity Award at ASPA's upcoming annual conference in Denver, Colorado.
Governor Wilder will be honored for lifetime achievements in the advancement of social equity and will be recognized for his outstanding contributions to public service at an awards luncheon on Sunday, March 11.
William P. Shields Jr., ASPA's executive director, said Governor Wilder is the embodiment of the ideals for which the award was created 16 years ago.
"The impact of his efforts to create a more equitable and just society has been felt in every single Virginia neighborhood he served," Shields said. "The consistency of his efforts includes levels of government, the private and nonprofit sectors, and academia. The duration of his efforts spans generations, creating a legacy that even more generations will celebrate for years to come.
"They include the students who attend the school that bears his name and call him professor, mentor and friend. Through their work—and his own, which continues with tenacity and resolve—we know that public service is truly a noble calling. For showing us the way, there is no more fitting recipient for this recognition than Governor Wilder."
An impressive career
Governor Wilder's achievements have been many throughout his impressive career. He was the first African-American elected governor in the nation, serving in Virginia's highest office from 1990 to 1994.
During his term, he was commended for his sound fiscal management and balancing the state budget during difficult economic times. Financial World ranked Virginia as the Best Managed State in the U.S. for two consecutive years under his administration.
Before becoming governor, he served as lieutenant governor from 1986 to 1990 and as a state senator from 1969 to 1985, representing his hometown of Richmond, chairing committees on Transportation; Rehabilitation and Social Services; Privileges and Elections; the Virginia Advisory Legislative Council; and the Senate Steering Committee, which appoints committee members.
Numerous legislative accomplishments
His numerous legislative accomplishments include providing state health care coverage for sickle-cell anemia patients, toughening penalties for capital murderers and prison escapees, and expanding low- and moderate-income housing. For eight years, he persisted in sponsoring legislation that eventually led to establishing a state holiday honoring Dr. Martin Luther King Jr. making Virginia the first state in the nation to have a legislative holiday for Dr. King.
He was the first popularly elected mayor of Richmond in nearly a half-century, serving from 2005 to 2009. During his term, Richmond made remarkable progress in its fight against crime, having its lowest rate in 27 years. Downtown economic development and neighborhood improvements were widespread, and financial management reached a new level of scrutiny that served taxpayers well.
An attorney by profession, Governor Wilder gained recognition as a leading criminal trial lawyer. He graduated from Howard University Law School in 1959 and later established the legal firm that became known as Wilder, Gregory & Associates, one of the few minority-owned businesses in Virginia at the time. Prior to earning his J.D., he graduated from Virginia Union University with a B.S. degree in chemistry.
He also is the driving force for establishing a National Slavery Museum. His 2015 autobiography, "Son of Virginia," captures his remarkable story.
"We are proud to bear the name of the person who has achieved this honor, L. Douglas Wilder," said Wilder School Dean John Accordino, Ph.D., FAICP. "Governor Wilder has dedicated his career to promoting fairness, justice and equity in the formation of public policy at all levels of government. His commitment to social equity is unwavering."