News
Future-focused: Eric King envisions environmental equity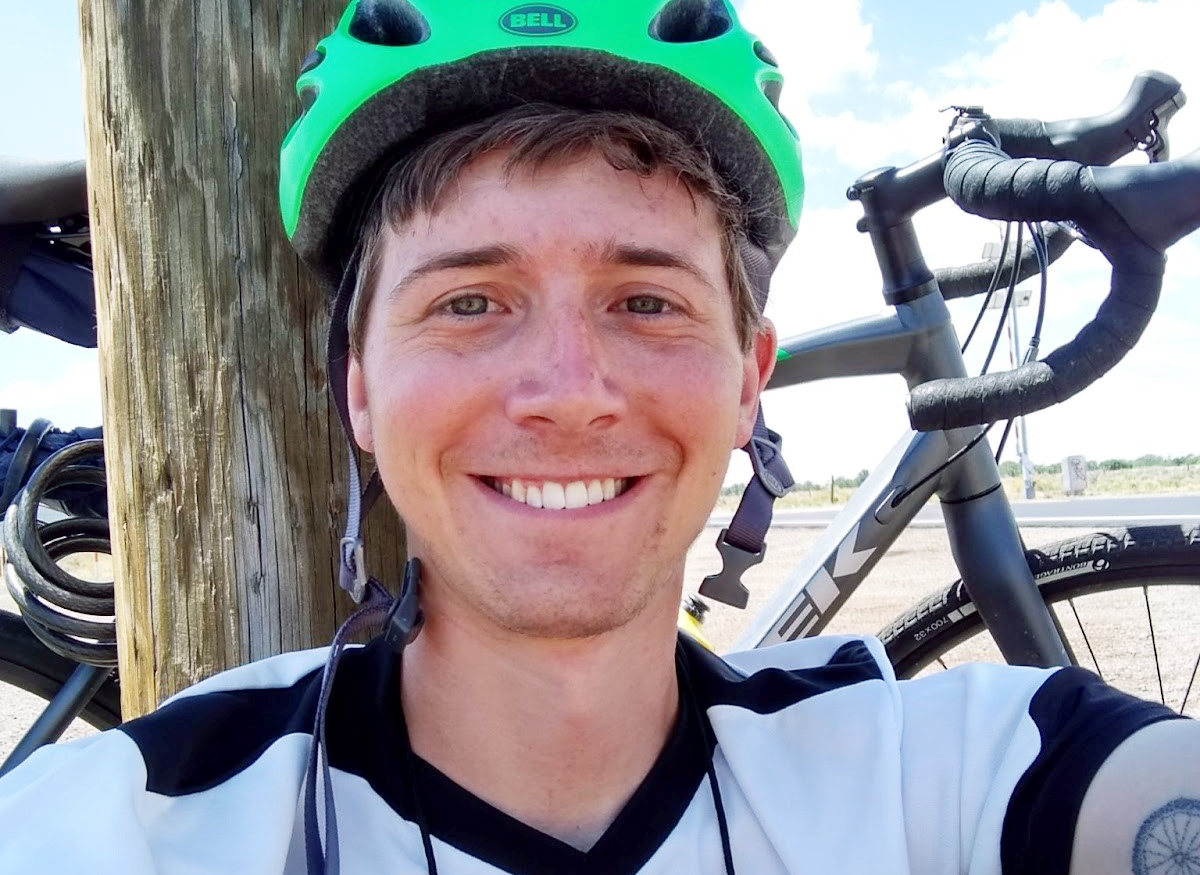 by Rachel Zeeve
"Going green" can take many forms — from choosing reusable shopping bags to starting a compost pile. For Eric King, it also means taking a community-based approach to environmental planning.
An urban and regional planning graduate student at the Wilder School, King is pursuing a career in building climate resilience from the ground up at the local level by tackling issues such as flood prevention and rising temperatures in urban areas.
Setting a course for climate justice
An Eastern Mennonite University alumnus, King studied environmental sustainability during his time as an undergraduate. Soon after graduation, he discovered the planning field.
"From 2018 to 2021, I coordinated a program that promoted and supported safe, active transportation (walking and biking) for Harrisonburg City Public School students," he said. "Through this endeavor, I developed an interest in urbanism and civic relationships, which brought me to the Wilder School."
"That job had me working really closely with the planning department in Harrisonburg, and that's what introduced me to planning as a field…I had always been interested in environmental issues and how they intersect with racial justice and classism, but it was with this job that I really started thinking of it from a municipal perspective."

"It's just so cool when different areas of environmental work come together, like using bikes to transport compost, for example. Those connections get me so excited about planning because we can make those things work together if we are creative enough," – Eric King
Opportunities at the Wilder School are playing a key role in King's professional goals. Environmental Planning is an obvious standout among his classes. The course's focus on current events, policy analysis and local issues helped broaden his perspective across many topics. Regional Planning has also helped him develop a wider lens in viewing community systems.
"Regional planning was really helpful. That class was really big on trying to repair relationships between urban and rural areas," said King. "We discussed how partnerships across jurisdictions can reallocate resources and create opportunities to address regional-scale challenges. I feel like that really opened up my understanding of planning. Those are the two courses that come to mind right away. They really let me know that I was in the right program in the right place, which gave me a lot of energy to keep studying this area."
Dynamic alumni speakers and guest lectures also helped maintain King's enthusiasm as he saw firsthand the doors that the program could open for him. "Two alumni speakers who really stood out to me were Shekinah Mitchell from Piedmont Housing and Jovan Burton from Partnership for Housing Affordability," he said. "Additionally, Denise Nelson inspired me with her Virginia watershed planning through her work on the Environmental Services Strategic Plan for the George Washington Regional Commission."
As a recipient of the Jacobson Family Scholarship in Planning, King represents the future of climate planning. "Work in the environmental field remains largely underfunded — for example, my internship this summer was unpaid — so it is so appreciated to receive support and encouragement in that way," King said.
The scholarship is helping to support up-and-coming innovators like him. "I can fully lean into the program because I'm not as worried about how I'm going to pay for it. The peace of mind allows for more mental room to focus on the work. This award will help me pursue my goal of contributing to sustainable, vibrant and resilient communities."
Advocating for change
An avid environmentalist, King has been involved in many areas of sustainability-related work, including bicycle advocacy and urban farming. "It's just so cool when different areas of environmental work come together, like using bikes to transport compost, for example. Those connections get me so excited about planning because we can make those things work together if we are creative enough," he said.
This past summer, King continued building practical experience as an intern with the Richmond Office of Sustainability, supporting the RVAgreen 2030 Climate Equity Action Plan. In this role, he was responsible for reviewing the plan's data, contributing to its appendices, creating an FAQ and helping to build the toolkit that will guide the implementation of the plan.
"The actions in the Climate Equity Action Plan are organized by five pathways: buildings and energy, community, environment, transportation and mobility, and waste and recovery," said King. "It consists of a triangle of core components: how we can contribute less to the impacts of climate change, how we can improve our local resilience for the impacts that are already coming and how we can prioritize the communities that are going to get hit hardest hit first," he said.
Equity is integral to the plan and underrepresented communities provided key input and perspectives. With a commitment to elevating marginalized voices in his environmental work, King is helping to bring inclusivity to the forefront of the planning field.