News
VCU Wilder School events: a year of critical discussions and dialogues
The L. Douglas Wilder School of Government and Public Affairs offers experiential learning opportunities to engage the VCU community through symposia, lectures and the expert-led Wilder Lunch and Learn series. Here are some of the intriguing conversations of 2022: (click on the links in bold to learn more)
The 15th Excellence in Virginia Government Awards celebrated seven Virginian public servants or organizations which have made noteworthy contributions to the practice of government and the welfare of our communities and citizens. Proceeds from the event support student scholarships in the L. Douglas Wilder School of Government and Public Affairs.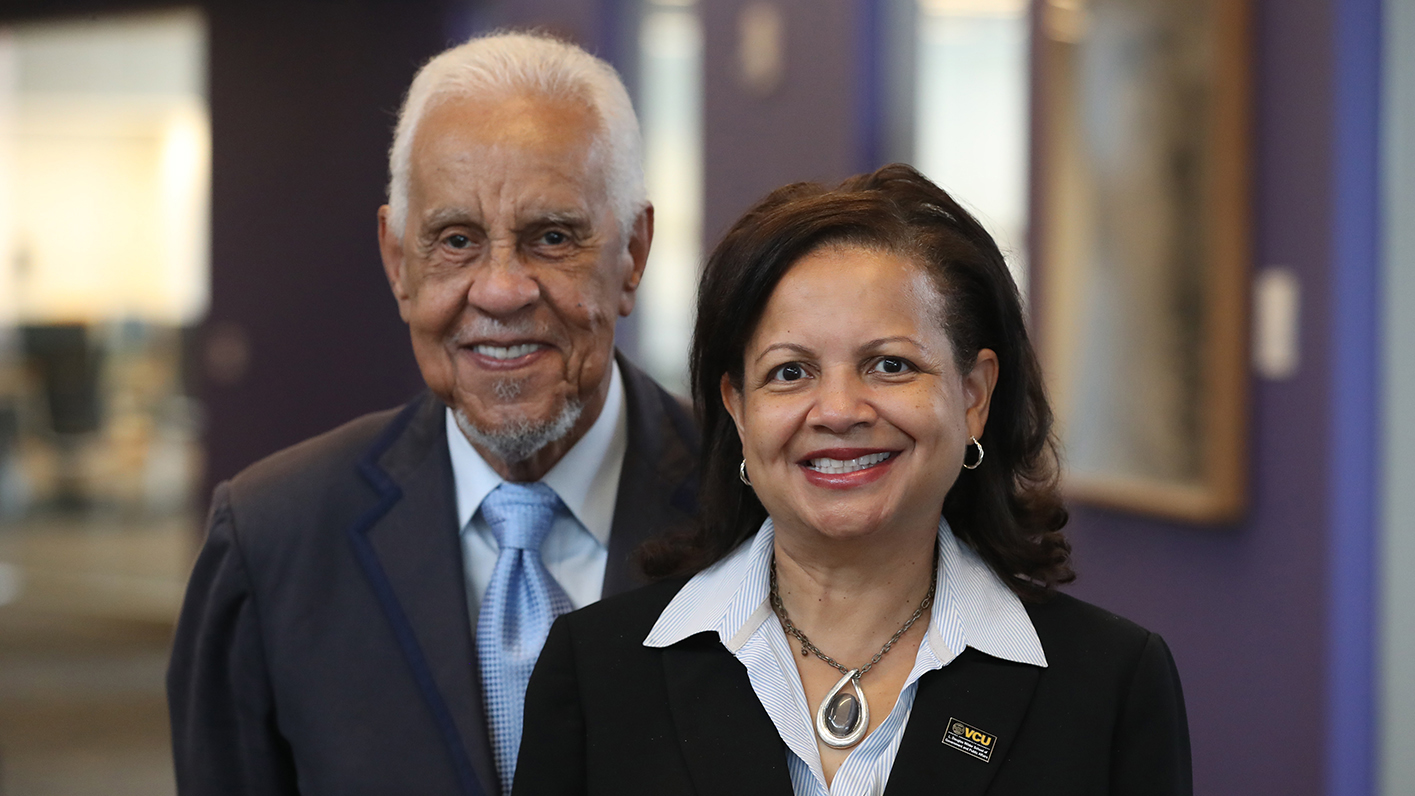 Distinguished Professor L. Douglas Wilder led the 2022 Wilder Symposium, "Racism, Health, and Accountability," where he shared experiences from his life, career and championing legal issues of inequity. He highlighted the case of Bruce Tucker whose heart was transplanted without his or his family's knowledge or consent at the Medical College of Virginia in 1968. Wilder represented the Tucker family and revealed how these systemic issues of racism continue today. He answered questions posed by Wilder School Dean Susan Gooden and audience members. He gave his thoughts on how individuals can improve equitable access to health care and pointed to the Wilder School Research Institute for Social Equity (RISE) as an answer.
The 2022 Morton B. Gulak Lecture in Urban and Regional Planning hosted Christopher 'CJ' Howard, architect and assistant professor at The Catholic University of America, to explore his vision of how an artistic redesign of the spaces that once held Richmond's Confederate statues could pave the way toward racial reconciliation.
Associate professor of political science John Aughenbaugh hosted a Wilder Lunch and Learn to explain the major questions doctrine, why it was created and how it's used by the U.S. Supreme Court.
Many Americans are reevaluating their lives following the global pandemic. One emerging trend has been a steady increase in talent moving to rural areas. USDA Rural Development Director Basil Gooden joined the Wilder Lunch and Learn to outline the opportunities and challenges in areas of economic development and community-building across rural America.
The Wilder School invited Katharine Bond, vice-president for public policy and state affairs at Dominion Energy to share a presentation, "Rising Costs and Rising Inflation: Making Sense of the Economy," which explored data and trending factors that are contributing to a changing and uncertain economy.
Joe Dillard, Jr. is the Director of Equitable Innovation and Legislative Policy for the Greater Richmond Transit Company. He joined a Wilder School Lunch and Learn to outline the role of transit in shaping equity for individuals and communities in Richmond.
Greg Felix lead a Wilder School Lunch and Learn to share insights about the developing cannabis industry and how the Commonwealth of Virginia is working to effectively navigate policy concerns and regulations.
U.S. Department of Housing and Urban Development Deputy Assistant Secretary Calvin C. Johnson joined the Wilder Lunch and Learn to discuss a rapidly changing rental housing market, increasing costs and the need to create rental assistance programs for higher-income renters.
The Wilder Lunch and Learn series tackled issues of school safety and mass shootings. Donna Michaelis, Director of the Division of Public Safety Training and the Virginia Center for School and Campus Safety at the Virginia Department of Criminal Justices Services outlined best practices for school safety protocols. She shared how to prepare and effectively respond to mass shootings and firearm violence and how Virginia's programs can be adopted nationwide.
Miles Rapoport, senior practice fellow in American democracy at the Ash Center for Democratic Governance and Innovation at the Harvard Kennedy School, led an engaging discussion about perspectives on reinventing American democracy based on findings from a report by the American Academy of Arts and Sciences. The academy interviewed hundreds of citizens across the country to gauge their thoughts and to propose bold action to strengthen political participation as the nation nears the 250th anniversary of the signing of the Declaration of Independence in 2026.
Assistant professor of homeland security and emergency preparedness Christopher Whyte joined the Wilder School Lunch and Learn to discuss "Cybersecurity and the Implications of Russia's War on Ukraine." He explored why Russia's cyberattacks have not been as numerous or as effective as anticipated.